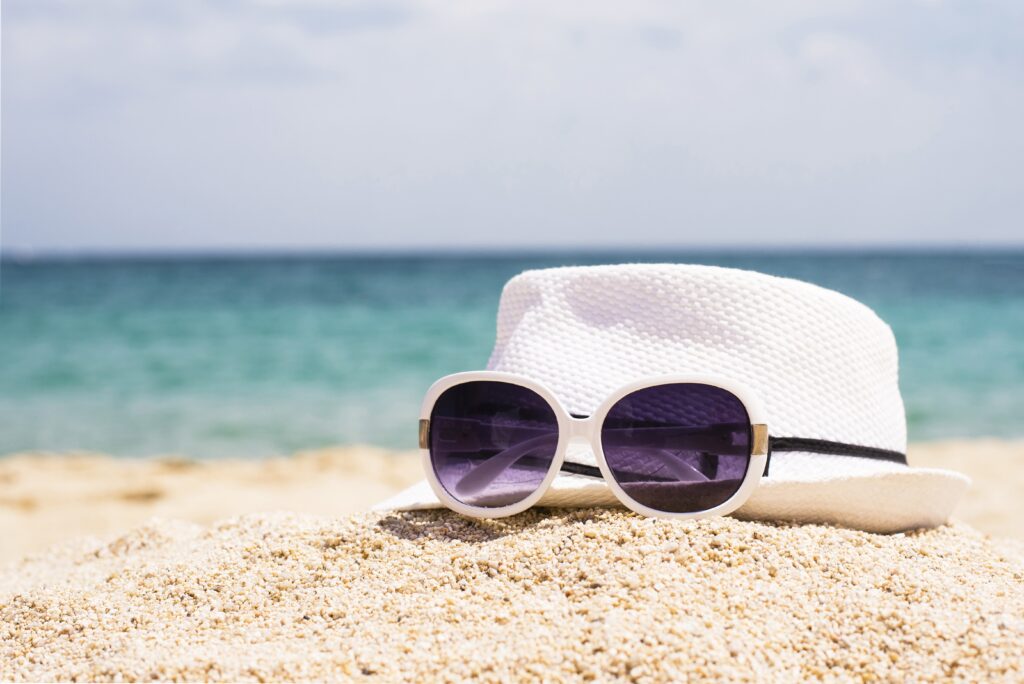 Ready with your summer BBQ plans? Or are your bags packed and your beach ready? Either way summers finally here and we all love a sunny day out with friends and family. With the sun beating down on you whether it be in a park, at a garden party, or even a festival!
You're got your summer garments on and sunscreen at the ready. But you're not looking the part without your fashionable and all essential sunnies!
Just like you protect your skin against the sun with sunscreen, it's equally as important to protect your eyes from the sun's harmful UV Rays.
Sunglasses aren't just another fashionable accessory for you to look good in. They can actually help to protect your eyes against cataracts, macular degeneration, and certain cancers.
How to ensure that your glasses are offering you the correct protection?
Good question, always be sure to check the lenses specification. Whether the sunglasses you're going for are prescription or not it's always good to make sure they have UV400 protection. Polarised lenses are another great option especially when it comes to the beach or lazing by the pool as they block the suns horizontal rays from the water, which helps you see without any distortions. Fishermen use Polarised sunglasses as it helps them see the fish for this exact reason.
A few tips to help you protect your new sunglasses.
Always take them off before you go in the water. Things like saltwater or chlorine can be very corrosive to the frames themselves as well as the lenses. Just remember to pop them back in their case and keep them out of sight. Moving and grooving at a festival why not attach your sunnies to a brightly coloured cord, so you don't lose them easily. Always remember to clean your protective lenses and to use a microfibre cloth and the correct lens cleaning solution. Not sure on what solution to use then don't worry you can always rinse them in lukewarm water, without any cleaning products.
What colour lens will benefit your needs best?
Grey – good for everyday use with true colour perception ideal for driving and sports, reducing eye strain and glare, suitable for both sunny and overcast weather.

Brown – the Red elementals enhances depth perception, great for high altitude activities and long distance sports such as golf. Improving colour contrast making them useful for cloudy and sunny weather conditions.

Green – transmitting all colours evenly, perfect for everyday use, all outdoor activities and pilots. Reducing glare and brightening shadows. Ideal for sunny or rainy weather conditions.