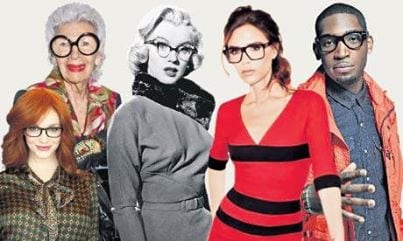 Here at just4specs we don't just sell glasses online, we also have qualified opticians working within our team ensuring we offer you the highest standards in online prescription glasses. 
Starting out as a family-run business, manufacturing frames and lenses back in the late 1970's to now, three generations later we're providing an online service. Working with some of the most talented and qualified dispensing opticians, lab technicians and optometrists within the industry enabling us to provide our customers with highest quality spectacle advice for both frames and lenses.
We are proud to be an independent business who are always looking out for our customers, from offering our 14-day no quibble money-back guarantee, just in case you change your mind, to our one year manufacturer's warranty on all frames. To boot, if that wasn't enough, we have you covered worldwide with international shipping and we're even give you a 10% discount on a second pair to top off our already great prices.
How are we able to offer the competitive prices that we do?
We have no outside investors so we are able to invest more into offering you some great savings across our variety of designer frames. Not only that but all of our work is completed in house, meaning there is no need to outsource any of our high-quality lenses. Having the ability to glaze (fitting lenses into frames) our own lenses into your new frames allows us to deliver your glasses faster than our competitors and ensuring our quality control maintains the highest level of standards.
From Ted Barker Glasses to Extreme Sports Sunglasses and everything in between, we've got it covered with 50/70% off RRP.
So next time you buy a pair of glasses online, remember that just4specs is more than just an online retailer, we are a team of accomplished dispensing opticians, opticians and technicians with three generations of experience behind us.
Not only that, but we have some of the best prices on designer glasses around – so what's not to like?
That is why, you should choose just4specs.