Contact lenses are the ideal travel companion, giving you the freedom to enjoy an active holiday strolling through foreign cities, swimming in the sea, skiing down the slopes, hiking through the jungle or partying the night away without having to worry about wearing or damaging your prescription glasses.  However, if you use reusable contact lenses it's easy to forget to pack all the essential items you need whilst you're travelling.
So our just4specs contact lenses travel kit could be just the ticket.  Including contact lens solution, spare cases and space for your lenses, it means you'll only have to remember to pack the one thing!
Once you've got all the gear you're half way there, but there are a number of other factors to consider when travelling with contact lenses.  Here are a few of our top tips on how to travel like a contact lens pro.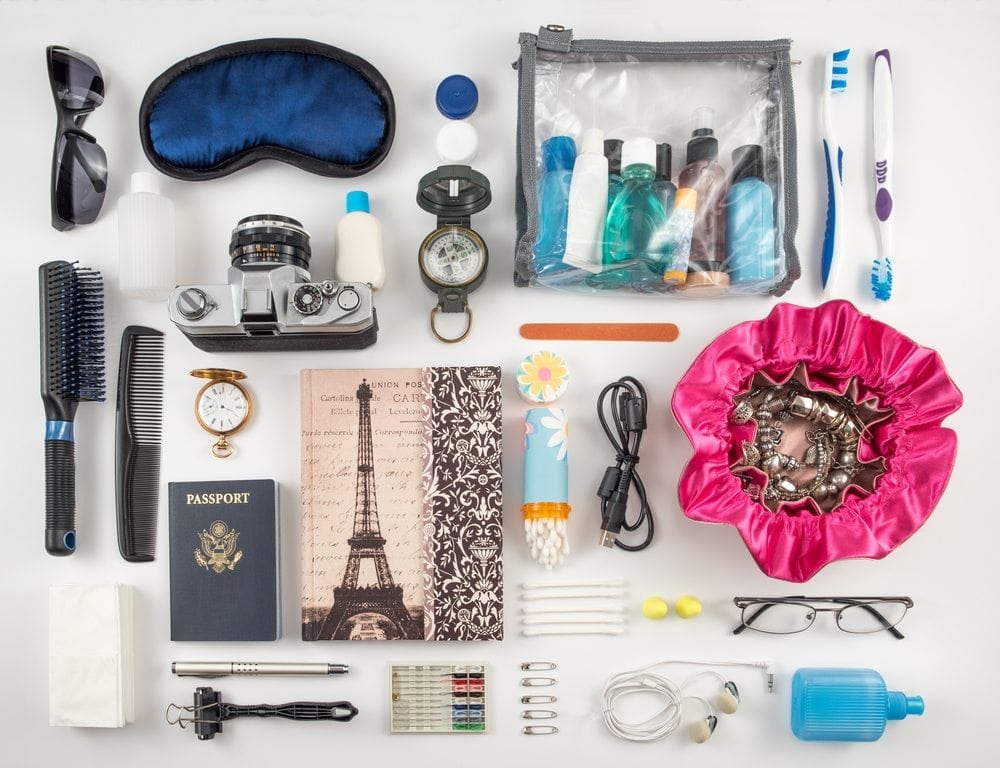 Our contact lenses travel kit gives you peace of mind when you travel
Buy Contact Lenses Online
Firstly, before you travel you'll need to stock up on contact lenses, and we'd recommend that the simplest and most convenient solution is to buy contact lenses online from the comfort of your own home.  That way you'll always have a ready supply for when your flight date creeps up on you.
To Hold, or Not to Hold
Before you even get on the plane, remember that bottles of liquid over 100ml aren't permitted in your hand luggage.  This rules out most contact lens fluids, so make sure you pack large bottles in the hold and only take small bottles of cleaning solution into the cabin to prevent having to chuck the lot at security.
High and Dry
If you're travelling by airplane, be aware that air conditions in the cabin can become very dry.  This can cause your contact lenses to dry out and lead to irritation and discomfort in your eyes – particularly on long flights.  But it is possible to 'survive' the long haul without vision problems as a contact lens wearer.  We'd recommend carrying eye drops to ease the first signs of dryness in your lenses or – preferably – you might consider switching to glasses for the duration of the flight.
Switch to Dailies
If you usually wear weekly, fortnightly or monthly lenses, you might want to consider swapping to daily lenses for the duration of your trip.  This quick fix is convenient and low maintenance as the lenses can be disposed of easily without the need to carry cumbersome bottles of solution.
Fight the Power that UV
Some of the latest contact lenses come with inbuilt UV protection that shields the most sensitive parts of your eye from harmful rays from the sun.  However, the vast majority of contacts do not provide the same level of protection as high quality sunglasses, so you might want to add a pair of shades to your contact lenses travel kit.  These will prevent UVA and UVB rays inflicting lasting damage to your eyes and help you avoid contracting conditions such as cataracts, corneal sunburn and even macular degeneration.
Taking to Water
Many of our patients opt for contact lenses whilst on holiday as they enable them to swim in the sea or pool without having to worry about their specs.  However, swimming in contact lenses does increase your risk of contracting a bacterial infection, as pathogens can find their way behind your lens and cause painful inflammation.  However, being realistic we'd suggest that the best solution is to wear goggles over your lenses when possible.
So if you wear contact lenses and have got plans to head off on an adventure in the near future, we'd recommend packing our contact lenses travel kit to give you the ultimate peace of mind when it comes to your holiday vision.  Alternatively, if you want to stock up and buy contact lenses online, simply visit our online shop to place your order.